Smartglass International are pleased to announce a recently completed project for the Etobicoke Hospital in Ontario, Canada. The hospital is in the process of building a new four-story wing (opening in 2019) to meet the needs of their growing community. As part of this renovation, Smartglass International worked alongside NABCO Canada, the leading manufacturer of quality doors in North America, to supply new switchable privacy glass doors for the hospital's Intensive Care Unit.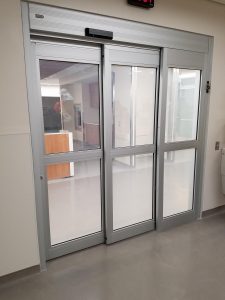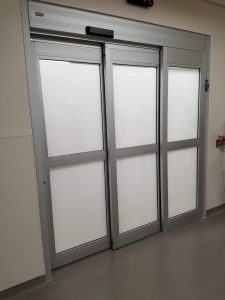 Photos by NABCO Canada.
The project consisted of cUL approved 258 privacy smart glass panels for 43 new Intensive Care Unit doors. The Smartglass team worked closely with NABCO Canada to achieve the glass cut-outs in the stylish and functional doors required for the unit. Smartglass privacy glass was chosen for the project due to the demanding hygiene standards required on the ward, the quick functionality for busy ward staff and the increased levels of patient dignity it offers.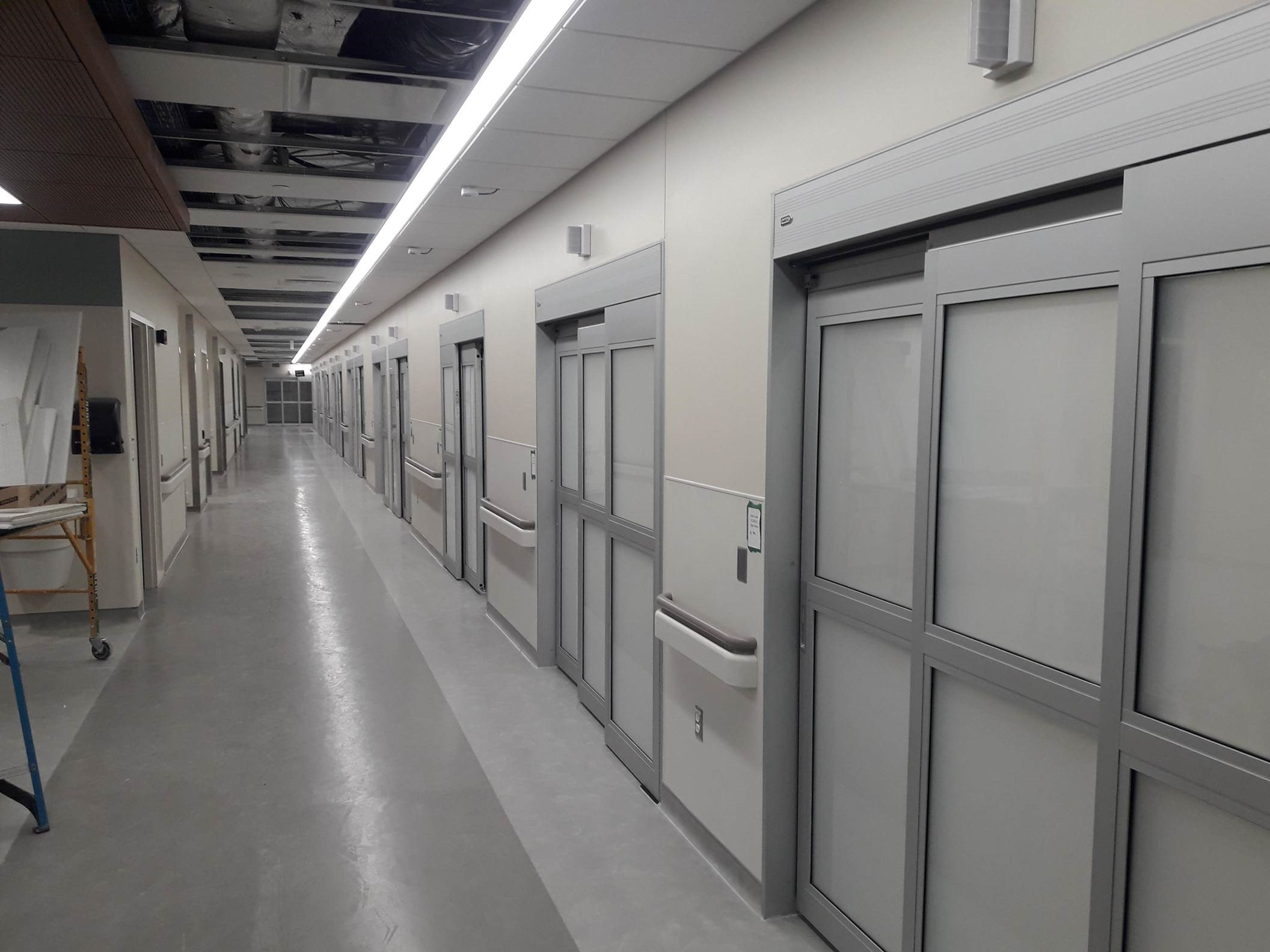 Privacy smart glass is used with increasing frequency as a replacement for unhygienic privacy curtains in the Intensive Care Units, Emergency Rooms of hospitals and healthcare facilities where the need to minimise contact with infection is particularly imperative. The glass transforms from clear to opaque in 0.01 seconds, allowing for complete privacy for the patient without the risk of contamination. The glass is easily cleaned and exceeds visibility, privacy and hygiene requirements for healthcare facilities.
NABCO Canada selected Smartglass International for the project due the hands-on service and advice we can offer through our growing team in the Canadian market. In addition, for our superior product, competitive pricing and quick turn-around of orders. As one of the world's leading switchable smart glass manufacturers, our solutions have helped to modernise a long list of healthcare facilities around the globe and help them to address key hygiene and privacy needs.
To learn more about the benefits of switchable smart glass in hospitals and healthcare facilities, check out some of our other projects  or get in touch with your nearest Smartglass International office.