Smartglass are proud to bring you a selection of images from the beautiful guestrooms at the Constance Éphelia Resort in Seychelles.
The 5-star hotel is positioned at the Port Launay National Marine Park and overlooks the Indian Oce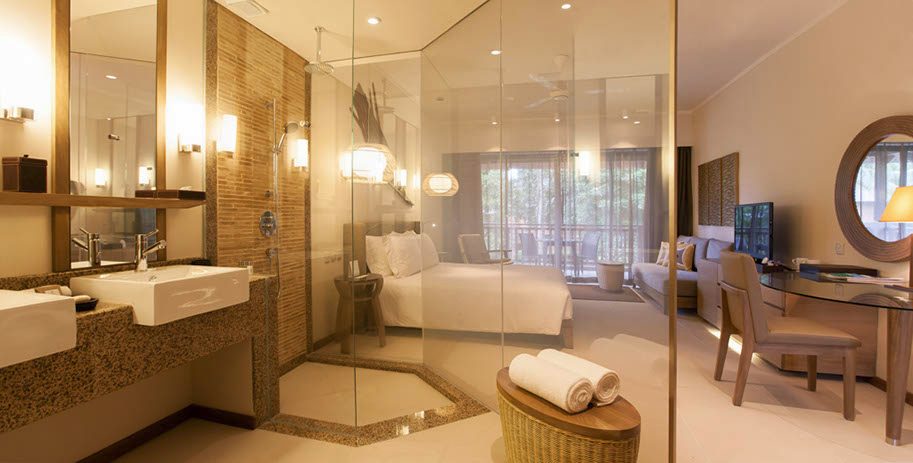 Privacy Smartglass has been fitted in to 48 guestrooms at this luxury resort.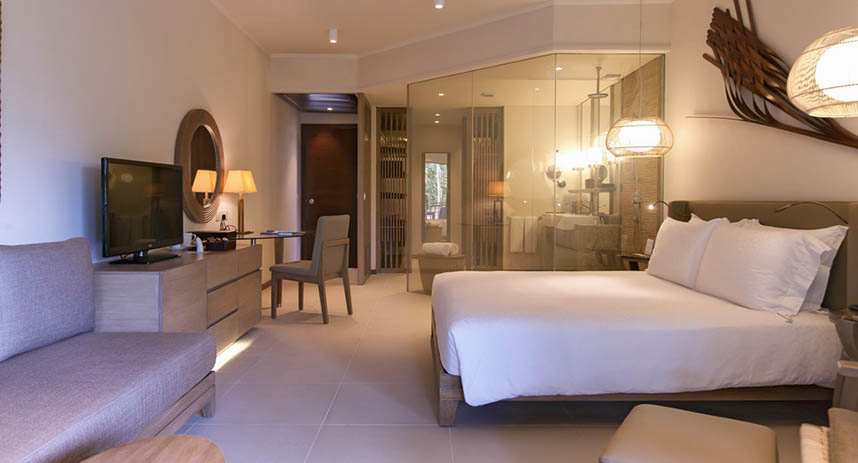 Smartglass have worked with the hotel's designers closely throughout to ensure that our products meet their specifications.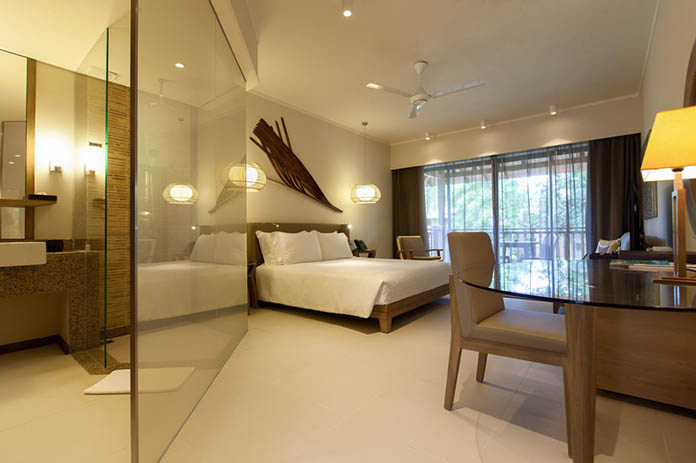 Smartglass were also present on-site to ensure the installation process ran smoothly.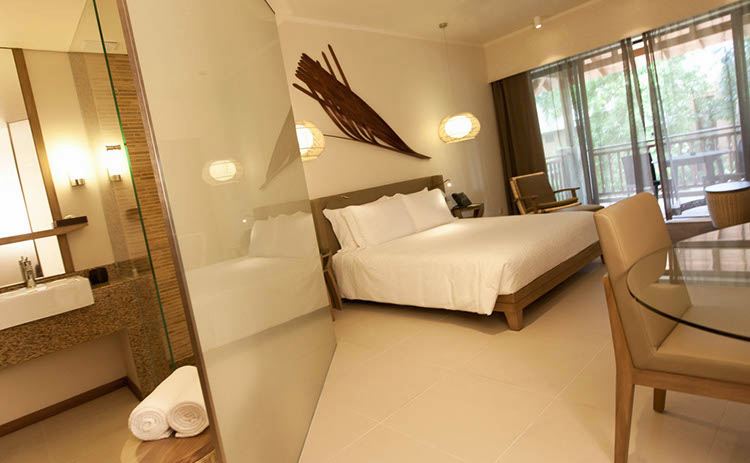 Our privacy glass acts as a screen between the shower and bedroom, with three panels wrapping around the shower tray to allow unobstructed views of the sea.
For more information, please contact info@smartglassinternational.com