Smartglass International is delighted to announce that we will provide Smartglass Privacy Glass panels for the new Sugar Dolls Nail Bar & Beauty Salon, Henry Street, Dublin.

Our bespoke switchable glass panels will be used at the back of the salon, creating two stylish and creative beauty rooms. Clients are sure to be dazzled by the design!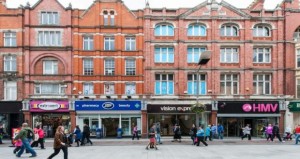 Smartglass switchable privacy glass panels combine a sheer, hygienic and easily cleaned surface with the convenience of privacy on demand ensuring clients privacy is maintained at all times. It is therefore the perfect solution for a busy beauty salon.
This beautiful salon will be open for business early December.
Check back soon for a full case study on this great project.