I N N O V AT I O N  S E R V I N G  H Y G I E N E
Smartglass AntiBacterial glass™  is a major innovation in the world of glass design. The antimicrobial action of the silver ions inside the glass eliminates 99.9% of all bacteria that form on its surface whilst also preventing the spread of fungi. This remarkable property makes it perfect for places where strict hygiene is a must.
Smartglass AB™ can be used in a wide range of interior design applications.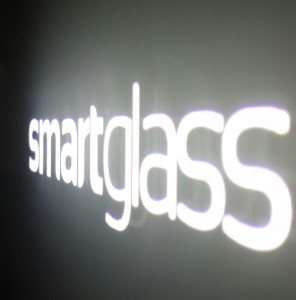 Smartglass AB™ is ideal for wall covering in places that are:
1.subject to specific hygiene requirements:
hospitals, haematology, oncology and geriatric units, isolation rooms, burns units, sterilisation rooms, etc. clinics, infirmaries, maternity units
pharmacies and laboratories
rest homes
2.damp and thus prone to bacterial and fungal development:
showers and bathrooms
health spas
sports halls
swimming pools
3.others:
canteens, toilets
waiting rooms
Smartglass AB™ can be fitted as partitioning or double glazing.
Wall covering, partitions, double glazing and more: Smartglass AB™ range of glass with a bactericidal effect is a comprehensive interior design solution.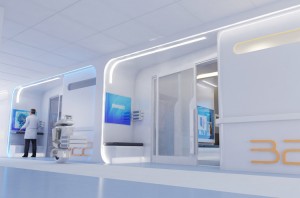 O P E R AT I O N  A N D  P E R F O R M A N C E
The process developed and patented by Smartglass AB™ involves diffusing silver ions into the upper layers of the glass: the ions interact with bacteria and destroy them by disabling their metabolism and disrupting their division mechanism. The antibacterial effect of the glass is ongoing, particularly in warm and moist conditions favoring the development of bacteria and mould.
PERFORMANCE TESTS
The results showed a drastic reduction in the initial bacterial concentrations as well as a cessation of fungal growth.
Though present in low concentrations, the silver ions give the glass its bactericidal and fungicidal effects.
To evaluate the performance of Smartglass AB™, tests have been conducted on a representative range of bacteria and fungi:
1. Bacteria
• Staphylococcus Aureus
• Escherichia Coli
• Pseudomonas Aeruginosa
2. Fungi
• Aspergillus Niger
• Candida Albicans
VARIED, CONTEMPORARY LOOKS
Smartglass AB™ offers a range of looks depending on the product. Clear Smartglass AB™ could be easily combined with Smartglass switchable glass solution.
EASY TO MAINTAIN
Smartglass AB™ is easy to clean and is resistant to cleaning products, including those used in hospitals. Tests have shown that even abrasive maintenance products do not impede the glass's antimicrobial effect.
EASY TO FIT
Fitting Smartglass AB™ is easy. Installation techniques differ depending on the prod- uct chosen. Please refer to the installation guides for products.
Did you know: 
SmartGlass International is one of the leading manufacturers of switchable glass and Smartglass AB™. It has recognized the need for a product that serves an all-in-one purpose in regards to privacy, security, sustainable living.
How does switchable glass works?
Controlling the glass is achieved by simply flipping an electrical switch. When the glass is switched on a film found between the two layers of glass reacts to the electric current, creating a reaction that allows light to pass through the glass. When the switch is turned off, the reaction has a reversed effect and the light ceases to pass through.
We are proud to offer Smartglass switchable glass service worldwide. For a quote or to arrange a meeting contact info@smartglassinternational.com